Powermate is a generator manufacturer that produces the appliance under ProForce and Coleman brands. The majority of models from both brands function quite the same, and if they have any issue, it is usually related to their engines.
The key to avoiding problems is regular maintenance such as daily oil checking, frequent air filter replacement, and other maintenances as suggested by the manual book. The following guide will specifically provide you how to perform Coleman Powermate 6250 troubleshooting.
How to Troubleshoot Idle Failure of Coleman Powermate 6250
As opposed to what the general public may perceive, Powermate is not actually an independent company. It is a major part of Pramac, and it served as the domestic lineup of Pramac's power products. The power company itself is a European manufacturer based in Italy. Regardless of that, Powermate generators are known to have great quality.
Read also : Coleman Powermate 1850 Generator Specifications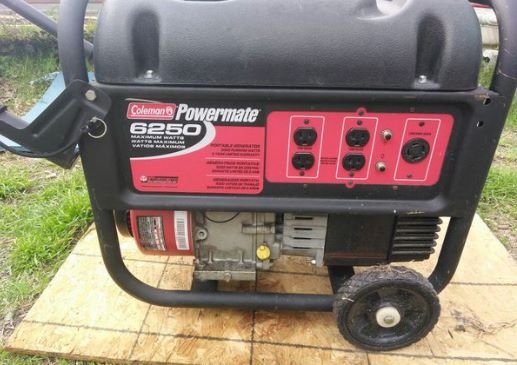 Nearly all Coleman Powermate generators are designed to be operated effortlessly by the users and provide effective fuel consumption. Some of their models can run up to 14 hours long using 7-gallon of gasoline at half a load. The unit's life can even be extended more if it has the idle feature.
Read also : The Coleman 6250 Generator for Home Emergency
Now, Powermate 6250 can decrease the engine speed to 2,200 rotations/minute when it is in an idle state. If the unit is failed to operate in this state as it's supposed to be, consider running these four steps of Coleman Powermate 6250 troubleshooting before calling the technician's services:
First, check to ensure if the switch of idle control is already in the 'On' position. You may locate the switch on the generator's area of the control panel. Idle control is a feature that has to be activated manually to control your Powermate generator's load automatically.
Plug out any electrical appliances or devices connected to the generator. The generator might sense the plugged-in appliance's load into its receptacle.
Observe the connected and extending power cords of any electrical appliances or devices connected to the generator. You need to ensure that they are all completely and properly plugged into the generator's outlet. Check thoroughly for any frayed or damaged cords that might cause a poor connection of power. Do not use appliances or devices with damaged power cords until the parts are properly repaired.
Turn the switch off idle control to the 'Off' position if the generator is on the idle mode, even if the load is plugged in. The load might not be heavy enough to benefit from this particular feature sufficiently. As an alternative, you may increase the plugged-in load to see if the idle control will function better.
It's always a wise idea to refer to Coleman Powermate 6250 carburetor owners manual to discover instructions about the specific troubleshooting of this feature. The instructions may also be available on the official website of Coleman Powermate, where you need to provide information about the particular model of your Powermate generator.

Other measures of Coleman Powermate 6250 troubleshooting methods are including idle control module replacement, adjusting the carburetor, or resetting the magnetic position or solenoid. The manufacturer recommends you consult a nearby technician for the more complicated problem to obtain more advanced fixing or directly reach the Coleman Powermate's technical service team.

Related keywords :
powermate 6250 generator air filter