If you need another alternative choice of septic tank instead of concrete or steel, 500 gallon plastic septic tank can be the one. Septic tank is indisputably an essential part of every home as it holds the major role at the time you flush a toilet, turn on a tap, or do your laundry.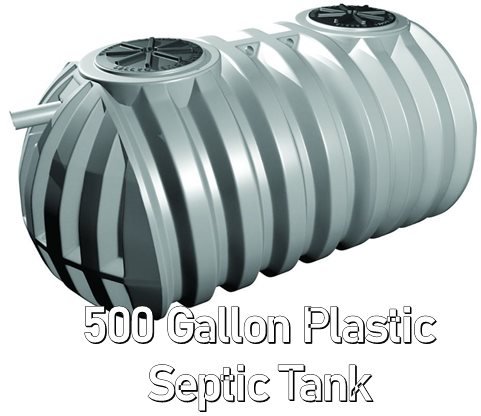 You have to have a septic system that runs precisely like it is designed to be so that everything is more hygienic and less messy.
The Benefits of Plastic Septic Tank
More and more people start to use this type of septic tank as it has the advantageous that can't be found in other type of septic tank.This type of septic tank is made of polyethylene which is considered to be practical and more economical than 500 gallon concrete septic tank.
Installing this type of septic tank also prevents you from having rusting and corroding problems.
Furthermore, a polyethylene septic tank is easier to install and can be placed below cabins, homes, portable construction buildings, trailers and in outhouses.
Polyethylene has the ability to lessen the possibility of leaking and cracking from the tank.These advantageous seem to be the reasons behind the decision of many people prefer using 500 gallon plastic septic tank.
Two Variants of Plastic Septic Tank
When you are looking for plastic septic tank, you will find two most common types of plastic septic tank. Both of them offer you their own features and benefits that can be your considerations before you decide to choose the right one for your sewage system.
Single Compartment Tanks
It features you can consider are they have rugged ribbed exterior with linear polyethylene assembly. They are designed with a lid that locks securely to top of tank. This type of plastic septic tank is that it has a single compartment.
The benefits of this septic tank are it is easy to install, long lasting and environmental friendly. Moreover, it is designed to handle elements under the ground and has the interior which is made to be sewage storage.
Plastic Septic Tank Double-Compartment
Let's see the features. It is, off course has double compartment, rugged ribbed exterior with high chemical resistance interior. Its lid attaches firmly to the unit.
What are the benefits of installing this type of septic tank? Well, it can be utilized as a replacement system or new unit. It is fitted out to manage elements in the ground.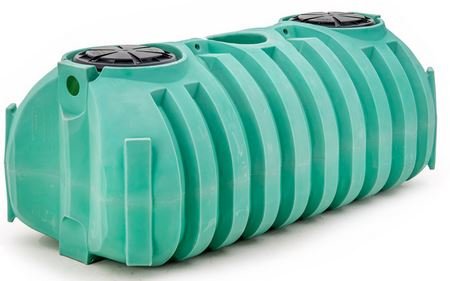 Double compartment tank is also easy to install and environmental friendly. Its interior is made to take care of sewage. More benefits from this type of septic tank is that this tank holds more water as it has double compartments.

Having a house to live in we must think of the best septic tank system to get everything more sanitary. Choose the right septic tank for your sewage treatment to avoid you from terrible problems. Consider to use this beneficial and useful 500 gallon plastic septic tank.

Related keywords :