The Generac standby generators are available for you to choose for your house backup. Surely, we depend on a generator when the electricity goes down. Our kids who are doing homework, our spouse who is working on the PC, and our maid who is doing the house chores with electronic appliances have to all stop.
It is great if we have a generator at home compared to generac portable generator in this case , is it right ?. We can just turn it on and the people in our house will go back to their activities. First thing first, we need to know what the standby generator is.
Standby generator
This is a kind of generator that is possible to use at home that will be installed permanently somewhere in your house especially in a yard on a concrete pad. This kind of generator will provide power for days for the entire house since they are connected to the electrical panel and given power by liquid panel, diesel, or other natural gas.
It is available in different capacities and sizing. There are many types of standby generator from Generac for you to choose with many generac generators price ranges. Here are the types below.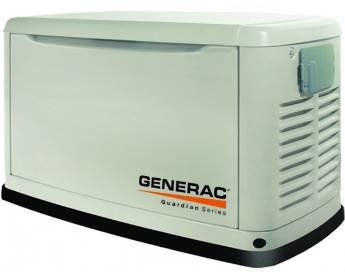 Ideas for the standby generators:
Consider Guardian type with auto transfer switch 22KW
Consider Guardian air-cooled type standby generator 22KW
Consider Power Pact type 7 KW
Consider Guardian type with house switch 20KW
Consider Dual-fuel type with Propane natural gas standby generator
Actually, there are many types of standby generators from Generac with different prices, so you may have to visit its website to learn more. If you have no time you can just go to electronic stores or home appliance stores available in your neighborhood and ask as many questions as you like to know what standby generator from Generac that you should buy.
After having it in your hands now, you probably will have problems of where to store it since you want a safe place that cannot be reached by young kids, is cool and dry that can prevent it from water leaving corrosions.
What to consider in choosing the best place to store a stand by generator :
Find the best location in your house. Just put it away from windows and on level ground. Bushes, leaves, debris, dirt, dust, and shrubs, are all supposed to clear away. The standby generator should be put on the ground in an open space since it is very important for the generator to have free air coming to it smoothly.
To make it more stable just use concrete pad or crushed gravel bed. Put the pad or crushed gravel bed higher than the ground to prevent flood damages that can cause the standby generator to be broken.
Now you are ready to install the standby generator from Generac after knowing the best place to store it. Don't you think it is a must for you to buy a standby generator from Generac? It will surely give you the peace of mind when the electricity goes down to stop you and your family's activities at home.
Donf afraid about generac generator parts because its easy to buy even via online. And about generac standby generator installation cost, how much does it ? it depends on size, is it use auto transfer switch or not, let's say it would be range $1000 – $2500.