Honda 5000 generator is the right generator type to choose for those who need to still have electricity power when the power at home goes out. Honda is a Japanese brand that has been well-known to all over the world for the high quality engines and automobiles.
On the other hand, the 5000 wattage of power will sufficiently cover the needs to power up the entire home; including to switch on heater or air conditioner, lights, computer, kitchen, television and also refrigerator.
Before choosing one generator to fulfill the needs, you can follow some tips below about how to choose the best one.
Choose by the Usage of the Generator
There are 3 categories that divide the types of generator based on how you will use it;
As a power back up at home; for example, for the emergency power.
For this reason, you can choose Honda Portable Generator in EU and EM series, for example Eu2000i type. The generator types are designed to well-work with the transfer switch. By using such generator, you can power up the appliances at home easily and fast.
For the recreational using such as camping, boating, boating or RV.
For this function, you need a portable and quiet generators that can be operated easily and almost doesn't make noisy sounds, and of course with electric start function.
For the industrial using like rental and construction
The EB generators of Honda will become the best choice for construction workers because this type of generator has GFCI protection.
The manufacturers have designed and produced different types of generator to fulfill those unique needs. You can choose the best generator based on your needs as well as other considerations.
The Level of Noise
Before choosing the right Honda generator, you may also need to consider the level of noise made by the generator. It is an important point to consider since most areas determine the noise ordinances that can be made by the residents including for the generator operating especially at night. Besides, it will not be a great idea to choose noisy generator for the applications in the outdoor events, camping or using RV.
Generators commonly come with label of decibel rating. The noise resulted can increase 10 times more powerful in every 10 decibels of the noise. It means that 80 decibels noise produced by a generator is 10 times louder than a generator that produces 70 decibels. However, you will get quieter generator noise if you use Honda generators. The reasons for the quieter generators are :
It has 4-stroke engines that are quiet.

The generators are constructed with high quality materials that help keeping the level of noise.

They are also made with superior technology of body and inverter generator that make it super quiet. The noise resulted is only about 49 – 60 decibels so that the generators will not sound louder than the normal speech.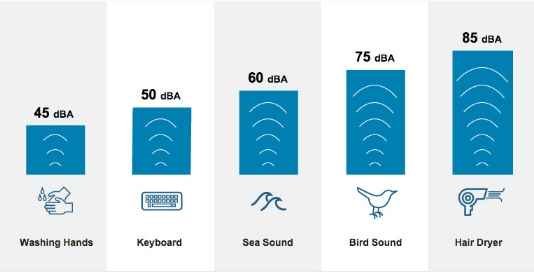 The quietest generator of Honda is the EU series that is also available in 5000 wattage options. Whilst you choose the lower cost 5000 Watt generator too with slightly louder noise. And if you need a generator manual for honda 5000 watt you can check on honda generator manual. Incoming from Google :
5000 generator,how to decide on what Honda generator to buy