Familiarizing yourself with some common Noritz tankless water heater troubleshooting solutions can be quite handy. Not all errors require a professional solution. Sometimes, you can deal with the issue yourself as long as you know what you are dealing with.
Error codes typically represent technical issues in Noritz units. Each error code has its own meaning and significance. If you are familiar with each code, you should deal with the issue efficiently, whether fixing it yourself or asking for professional assistance.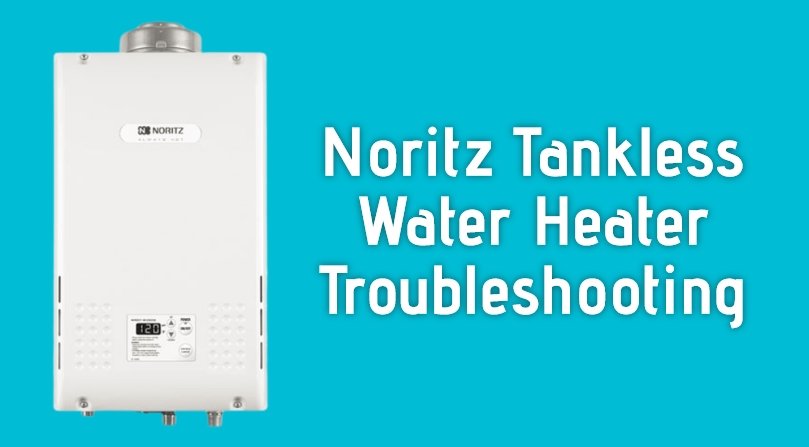 Tankless Water Heater Error Codes
The tankless water heater unit is typically connected to remote control with a display screen on it. You will see two-digit numbers on the screen when there is an issue, such as 90, 14, or 11. Each number has its own meaning, referring to the issue and the core reason. For instance, error code 05 is a reminder that you need to perform a service for the unit. It's not an error code, but more like a warning. Error code 11 shows an issue with the ignition.
Read also : What Causes Noritz Error Code 90
When you buy the unit, you will get a Noritz tankless water heater manual. Some of the error codes can be found there. But if you can't find them in your manual, you can always check online. Contacting their customer support is also another alternative to try.
In short, you only need to check your remote control's display screen and see what number is shown there. From there, you can either consult your manual, perform online checking, or contact customer support.
Troubleshooting Types
Although Noritz units are designed to last, you can't help it when you encounter minor issues during the operation. For instance, when you find out that your heater won't ignite when water runs, you can always check whether the water IS running.
You can also check for the water drain valve filter, the crossed pipes, or the reversed plumbing. Or, when you notice that your heater tries to ignite, but it doesn't work, you can try resetting the unit again. The culprit may lie in the gas line and the air.
In some cases, homeowners find issues with the temperature. You can try:
Checking the gas. See whether it is cut off (by the gas meter or not)
Checking the water and gas valves. Are they fully open or not?
Checking the power button. Have you turned it on?
Checking the water drain valve filter, whether it is clogged or not
Checking whether the hot water fixture is open sufficiently
Noritz Error Code 14
One of the most common Noritz tankless water heater troubleshooting problems is error code 14, thermal fuse failure. The best solution is to replace the thermal fuse. You may want to check whether the unit doesn't suffer from airflow restriction.
The gas should burn properly too. The water quality should be good because poor water will affect the unit's function in heat exchange. It may also lead to element replacement except if you flush on time.
Noritz Error Code 90 Fix
Error code 90 is about the gas combustion issue. The error code can be 90 or 99, but they are basically the same. You want to check that the color of the flame is light blue. Yellow tips are still allowed. Check the flue vent; see if there is any blockage or such thing alike.
After all, ventilation is crucial for gas heater, especially for airflow. Ventilation is also crucial to eliminate carbon monoxide poisoning and to reduce risks. If you aren't familiar with the unit, the best solution is to call a licensed contractor. They know what to do with the heater, and they definitely know how to perform proper checking.
Conclusion
Your manual would be your new best friend when it comes to caring for your water heater. Check it for minor Noritz tankless water heater troubleshooting issues, but if you can't find the solution, ask for help from a licensed professional