If you happen to want to buy Bobcat s185, you must know about the Bobcat s185 specs. Knowing the specification of anything that you want to buy is important. By knowing about the specifications, you will be able to know what kind of machine that you buy and what you should or should not do with it.
As we all know, Bobcat is a company which build many compact types of equipment such as track loaders, skid-steer loaders, excavators, and many more. Bobcat s185 is one of the skid-steer loaders made by Bobcat company.
If you want to buy one, you first need to look at the Bobcat s185 review. Therefore, in this article, we will be giving you all of the information which is related to Bobcat s185.
Bobcat S185 Specs Detail
The first Bobcat s185 specs you need to know is that this skid-steer loader has a luxury instrument panel. You will be able to easily operate it by having close monitoring. This kind of instrument panel will also prevent a thief because it is keyless.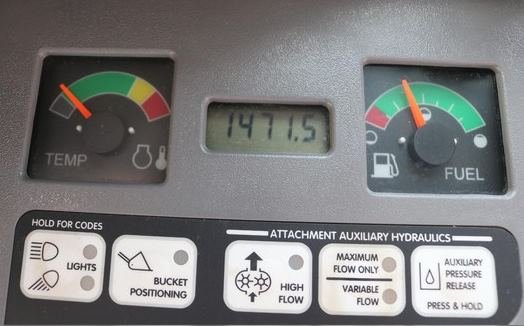 The next information is about fingertip control. With this adjustment, you will be able to control the skid-steer loader easily and make you feel comfortable.
The third information is about the heat and AC. These two features are already built in the machine and they have automotive-style vents which will allow you to point the air flow depending on the weather.
The fourth information is that this machine has a very big entry. The swing door provides you with a spacey room for an exit and entry. The fifth information is there is a radio in this machine. The radio has an auxiliary audio input jack for your audio devices.
Then, the last information you need to know is that there is a suspension seat so that you can easily adjust and make yourself comfortable when you sit on it.
The Specification of the Bobcat s185
Now, after you know about the detail information of the Bobcat s185, we now jump into the specification of this skid-steer loader. This loader uses an S185 engine and using liquid for the cooling engine phase. The emissions tier or the EPA of this loader uses Interim Tier 4. Next, this skid-steer loader uses diesel for the engine fuel for 24 gals and has 61 Horsepower. This loader also has a turbocharged engine.

The rated operating capacity or SAE is 1850 lbs and the tipping load is 4076 lbs and also the operating weight is 6220 lbs. Then, the travel speed for this loader is 7.3 mph to 11.1 mph. This Bobcat also has a hydraulic system and 3300 psi system relief. The auxiliary flow is 16.9 GPM for the standard and 26.4 GPM for the high flow.

The length of this loader is 101.9 in while with the bucket is 130.3 in. The width of this loader is 66 in while with the bucket is 68 in. Meanwhile, the height is 76.3 in while with the bucket hinge pin is 118.2 in. The last Bobcat s185 spec is that this loader has a turning radius for 78.8 in.

If you need the specs in more detail you can also download the Bobcat S185 Specs PDF.

Related keywords :
bobcat s185 specs,s185 bobcat specs