Generac generator maintenance is something that you really need to put in concern since it is like other other-powered machine. Whenever you have installed the generator, then you will have viewpoint that you will never suffer from uncomfortable condition due to power outage.
In order to maintain its durability as well as convincing safe and reliable use, the generator needs to receive regular maintenance. Most likely, when you have used this generator more than 6 months, the first maintenance should be done, check for the generac maintenance schedule in the generac manual.
The mechanical and electrical maintenance needs to be performed in order to ensure this thing keeps working as it supposes to whenever the outage happens. There are some parts of the generac generator that needs to be concerned during the maintenance so that it keeps working appropriately.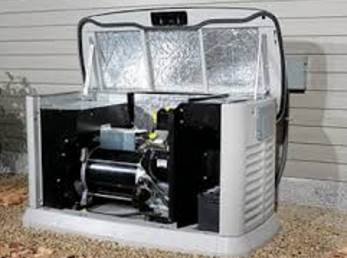 You commonly will be easier to do the maintenance since each generator is equipped with maintenance kit to inform the users about the annual physical maintenance. It does not only information about the maintenance but also the model-specific information that will help you to get the greatest operation and performance of generator.
Oil
You will never drive the car for thousand miles without substituting the oil and the same principle also applies to the generator. In order to change the oil of the generator, you need to unfilled the remaining previous oil and change it with two quarts of new oil.
Besides the oil itself, you need to substitute the dirty oil filter with the new one. If the generator is used for additional time, you need to let it cool down after 48 hours of use. There will be big amount of heat so that you need let the cool engine before checking the oil and replacing if it is required.
You can opt for between regular and synthetic oil. It is important to consider during the generator maintenance. It is since the synthetic oil is assigned for superior high and low-temperature robustness. It means that it will show better performance for cold starts or while used for extreme heat.
Spark plugs
After used for one year, the spark plugs often come to its bad condition. Hence, you need to remove the old spark plugs and replace them with the new ones. If you do so, then you will get quite significance difference. Use the new spark plugs in order to keep the generator run on its maximal performance as it supposed to.
Air filter
The last thing as well as the easiest step of the maintenance is actually substituting the old air filter. This is quite similar when you have ever changed the filter in HV AC unit or in the car, you will realize that it is truly dirty for long use. Hence, you need to remove the old air filter and swap it with the new one.
As the same condition for other-powered engine, the generator can perform maximally for the following power outage. The dirty air filter being recognized or not will affect on its performance, thus it is important to consider during maintenance of your home generator. Incoming from Google :
what should be done to generac generator after 25 hours,WHAT TO DO FOR GENERATOR MAINT