Looking for some knowledge on AO Smith water heater troubleshooting? Having a water heater is cool, but there are often where you are met with some problems of having one along the way.
There might be a time when your AO Smith water heater is broken and you, thanks to your hastiness and impatience of having a water heater, have not the capability to repair one because you do not know what broke it.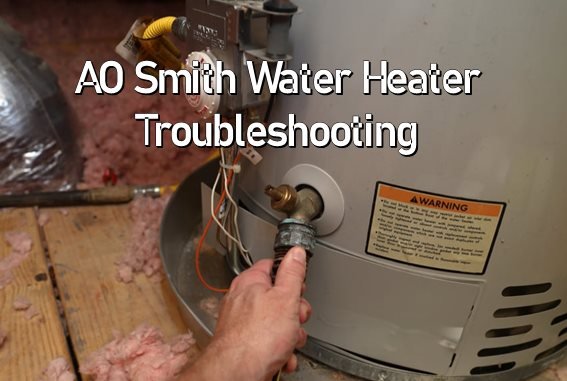 If you are that kind of guy or gal, you should not worry because I will tell you everything you need to know about troubleshooting an AO Smith water heater.
AO Smith Water Heater Troubleshooting
Before we can start shooting some troubles, though, you need to find yourself an AO Smith water heater manual. The manual is often contained in the box the first time you bought the water heater, but if you could not find one, then it is okay.
This article will list you some common problems with this particular type of water heater and give you some advice on how to fix those problems. Checking the wrong things needs some dedication and patience, so you should remember those two qualities if you ever need to do some checking.
Without further ado, let us begin with the most common of them all:
There is no hot water coming
This is probably one of the most common problems with AO Smith water heaters (and other water heaters in general, of course), and fixing it is as easy as checking your water heater.
Depends on your water heater type, you may want to check on the few aspects of your corresponding water heater. If you go for the gas water heater, be sure to check the gas supply. If you have an electric one, make sure the wiring is not broken or messed up or something.
The Water is Not Hot Enough
First, you have to make sure that you bought the correct water heater for your house. If you live in a mansion with many bathrooms and many faucets, and you only have a pitiful-sized water heater, it would only make sense for your water heater not to work as effectively as it should have. Do not be a cheapskate concerning the water heater.
If you think you got a large enough water heater, then there is a chance that your water heater has a mineral deposit that is blocking the water flow. Bad flow cause colder water, so be sure to clean the mineral deposit first. To do this, you need to flush the water tank, and you will be good to go.