Do you have any information about when to remove concrete forms? Concrete forms are somehow shaped, whether in semi-solid, so that they could be formed to be your desired shape after being hardened. Concrete forms can fill any voids so that the base of your building would be solid.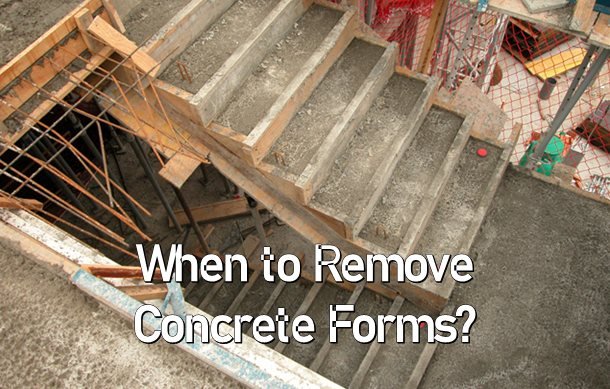 They are mostly used by building all over the world. Nobody can have a proper place to stay, live, and work without using concrete forms. It has a lot of benefits for humans. Still, these days, people use concrete forms for the forming base and for adding decorative effects and providing insulation.
The Right Time to Remove the Concrete Forms
Sometimes people don't know that it is quite essential to know when to remove concrete forms on steps. Concrete forms should never be removed when they haven't successfully hardened. When it has been hardened, people can feel secured and safe when they want to carry it for any kind of purpose.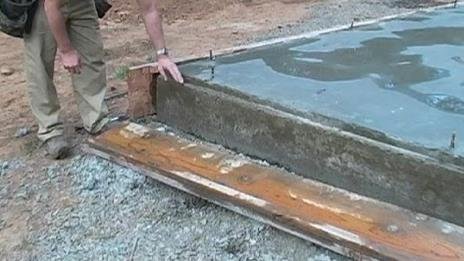 There is this time that is called the supporting period. It is the time between placing the concrete forms and the removal forms of the concrete. It could be different from one another since they might have used different cement types and the shape of the formwork. Generally, it takes about 7 days for the concrete forms to be able to be removed.
Here, we will mention each type of the form with each period for the removal time. The strength of the concrete form would be based on the conditions of both temperature and also moisture.
Wall, vertical sides of the beam, and also columns would need a removal time of about 24 to 48 hours. It can also be changed when the engineer in charge of this concrete form task has bigger forms or ways to make it dry.
For the slabs type of form, people would need about 3 days for them to remove it.
The removal time for both beam soffits and also props to the slabs that span up to 4.5 meters requires about 7 days to be able for the people to remove the forms.
The props' removal time to slabs that take over 4.5 meters will need about 14 days to harden. It has the same period for removing props to arches and beams that span up to 6 meters.
The props' removal into the arches and beams, which span for over 6 meters, will need 3 weeks to harden and be removed.
Different forms of the concrete will need different times to harden. It would be something unpredictable, but this information could help you make a general prediction. In some cases, it may be longer than what you had expected. I hope this would obviously give some answers to you related to the time on when to remove concrete forms.