Well-maintained wood floors can bring value and charm to a home. However, natural wood poses a continuous risk of being damaged, worn, or scratched. Luckily, as these issues are common, there are different ways you can reduce or even eliminate mild to medium discolorations and marks by using several tips on how to hide scratches on wood floors below.
How to Hide Scratches in Wood Floors
Vinegar and olive oil solution
Try to resolve them with a DIY solution first for slight scratches that are hardly noticeable, such as pet scratches. You only need vinegar (preferably apple cider vinegar) and olive oil in equal measurement for this option. Mix both in a small cup, then dab carefully on top of the scratch. Allow it to sit for a day before rubbing it out.
Remember that this option to remove scratches on hardwood floors vinegar tends to work on minor scratches only.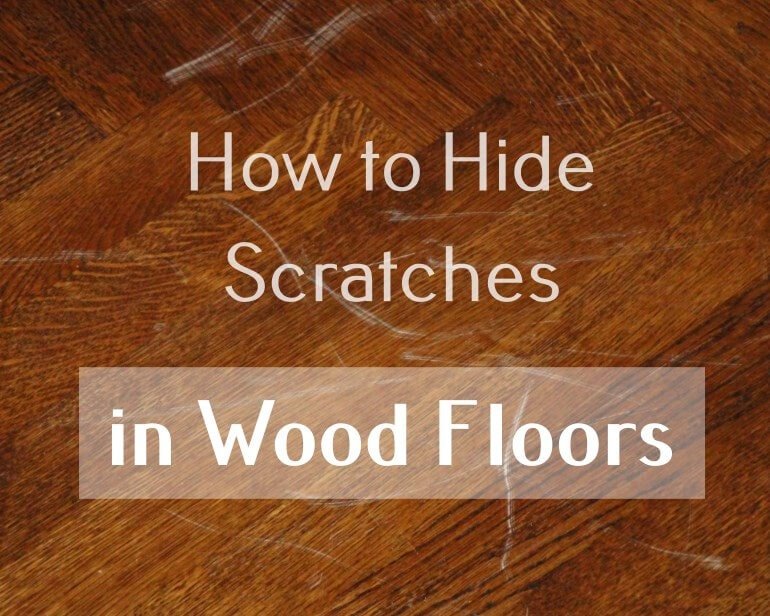 Walnut is an ingredient that naturally contains brown dyes and emollients that can repair and rejuvenate the wood. To try this method, hold the walnuts between your fingers to warm its oil up, then rub them in a tiny circular motion on the affected area. Allow the oil to settle for several minutes before wiping it off with a soft-textured cloth.
Another alternative is to use coconut oil by applying it thinly with a sponge or brush, then let it sit for approximately five minutes before wiping it up with a soft cloth.
The following method on how to hide scratches on wood floors is by using steel wool. Wipe the steel wool gently on top of the damaged area. Remember to wipe it by following the wood grain direction because you may only increase the scratch otherwise. Put more focus on the rim of the scratches to blend them well with the entire area.
Mild scrapes in wood floors can be resolved by using a wood stain available in the form of crayons, pencils, or sharpies. The stain has a wax substance containing urethane to protect your floor's finishing. As most hardwoods have a mix of tones and shades, you don't need to feel stressed out if the stain color doesn't match perfectly.
A wood floor scratch repair kit is a simple and economical solution for fixing solid, engineered, or laminated wood floors. The kit typically comes with a set of colors: dark, medium, and light, and a tool to melt the filler wax bars. It is a convenient tool to use at home, even if you aren't experienced repairing such damages.
The list above provides you with various ways how to hide scratches on wood floors. Now that you already have an idea about each solution, you may choose which one suits you the most and get started on the project.
However, remember that they mostly work for light to moderate damage only. For more severe impairment or if you aren't confident repairing this issue, it is recommended to call a professional to help you with it.