Samsung fridge models are equipped with advanced and practical features, especially if you get smart units. However, this doesn't mean that they are not susceptible to error sometimes, such as operating at the wrong temperature. Below, you can learn how to reset Samsung fridge temperature in easy and simple steps.
How to Reset Samsung Refrigerator after Power Outage
Samsung is a famous brand globally that has been serving household appliances and items ever since the 60s. It manufactures high-quality and innovative products for a wide range of needs, including fridges and refrigerators.
Samsung offers different types of refrigerator styles at various price ranges. Their fridge models are top-mount, bottom-mount, side-by-side, and French door types. Samsung also has an array of smart refrigerator models, allowing users to utilize their smart device to control the appliance and the temperature set.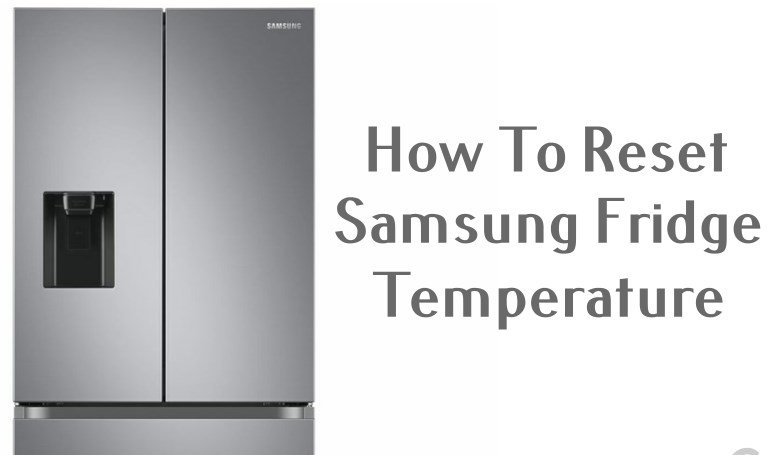 In terms of refrigerator products, the brand sat at the third position on the list of most reliable refrigerator manufacturers in 2019, according to service technicians. Moreover, their appliances have earned a higher amount of J.D. Power Awards for laundry and kitchen appliances than other brands as of 2020 – making it ranks number one in terms of customer satisfaction.
Suppose you are an owner of a Samsung fridge, and you detect a problem within your appliance, such as Samsung fridge temperature problems. In that case, a reset may be performed to resolve the issue. However, it has to be noted that resetting the refrigerator is only recommended under particular circumstances. In general, there are only three scenarios where resetting the machine is recommended:
When a reset is instructed by troubleshooting steps
When the fridge is being moved, and
When the fridge is being cleaned.
Now, even though resetting the refrigerator is not a recommended solution for every issue related to the appliance, there's a straightforward way to perform it if required. If it's deemed necessary, it's also possible to achieve a screen reset of Family Hub or perform a factory reset of Family Hub as well.
The following guide will display to you how to reset your Samsung fridge temperature, which you can follow according to what you'd need to reset:
How to reset the refrigerator :
Unplug the refrigerator or shut the power down at the circuit breaker
Wait for approximately five minutes to clear out the electrical charge
Turn the power back on
How to reset the Family Hub screen: If you need to reset the Family Hub screen, use the switch button with the red color located within the upper area of the right door.
How to factory reset the Family Hub:
Go to the 'Settings' menu
Choose 'About Family Hub'
Choose 'Factory data reset'
Choose 'Reset'
Choose 'Reset' again when a prompt appears
Choose 'Delete all data'
Read also: How to Reset Water Filter on Samsung Fridge in 5 Simple Steps
Where Is The Reset Button on A Samsung Refrigerator?
The instructions to reset a Samsung refrigerator may vary for a different models. Some models may come with a button for reset. In this case, you should be able to locate the reset button quickly, either on the control panel area or on the back of the ice bucket.
If your refrigerator does not have a specific reset button, then there's a chance that you can perform the task by using a combination of standard keys. Press the 'Power Freeze' and 'Power Cool' buttons simultaneously for around five seconds. A chime notification will be heard if the reset is successfully performed.
Or you can try pressing and holding the lighting buttons for 24 hours to reset the programmed settings and put it into demo mode. If that doesn't work, double-check the temperature display and energy-saver settings and press the fridge to reset the temperature.
If the guides on how to reset the Samsung fridge temperature above do not work for you, you may visit Samsung's support site to find troubleshooting guides. You only need to navigate your particular issue and then browse for related articles.