Bobcat fault code list is something that the owner of this loader brand has to understand. It is believed that Bobcat […]
Category:
Water Heater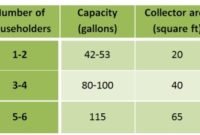 The water heater is an undeniably essential appliance in our home. This item will be […]
How is the capacity of a water heater measured? At one point in your life […]
Have you ever had a dilemma about having to replace your own water heater? When […]
No More Posts Available.
No more pages to load.